SSC MCQ Question Ans. The United Nations and Bangladesh
SSC MCQ Question Ans. The United Nations and Bangladesh. No man can be fully developed without human rights. Human Rights mean having ownership of privileges and opportunities of a human being for his survival. Two world wars took place in the last century in our world, namely the First World War and the Second World War. Human rights had been infringed during these wars to a great extent.
Millions of people were put to death in these wars. Widespread devastations that took place during the First World War made human beings greatly afraid of such war and sincerely desirous for peace and harmony. Consequently, an International Organization was founded as 'League of Nations', but this organization utterly failed to serve the purpose, which rather resulted in causing the Second World War.
SSC MCQ Question Ans. The United Nations and Bangladesh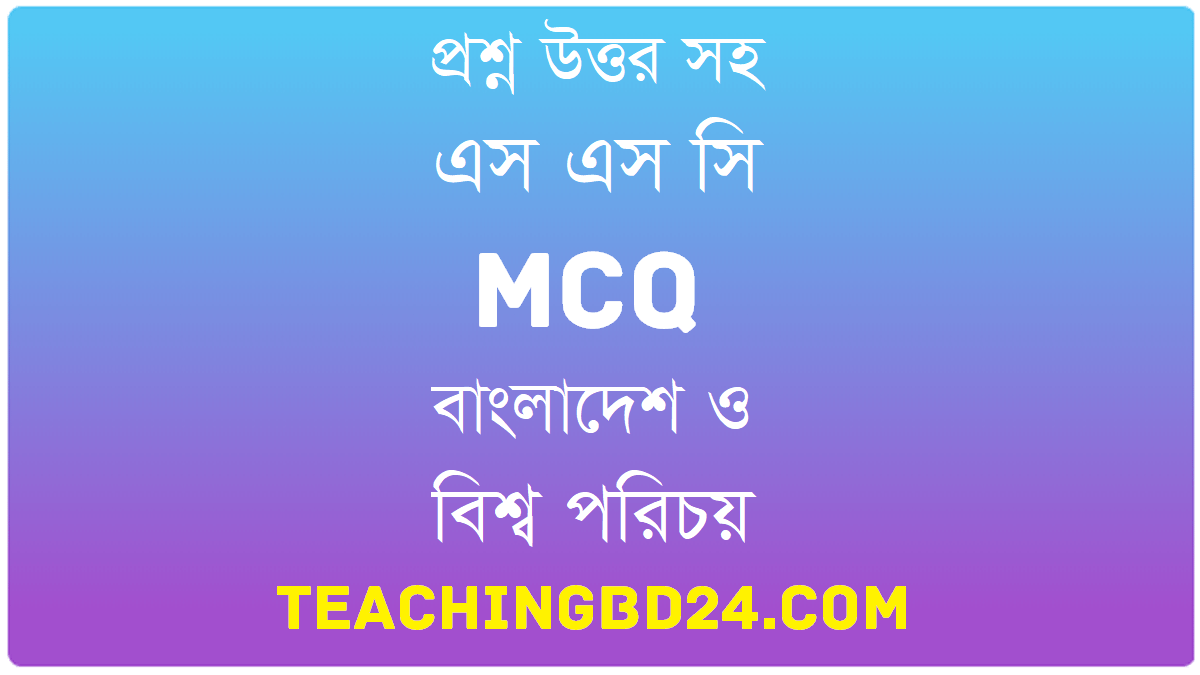 The consequence of the Second World War was more stigmatized and panicky than that of the First World War in the history of human civilization. Consequently, the United Nations came into being. The United Nations has played a great role to develop a lot of women. In fact, women's right means human rights. The United Nations send the peacekeeping force to different countries for defending human rights and maintain world peace and security. We will know about the United Nations and the roles of Bangladesh in the United Nations as well.
teachingbd24.com is such a website where you would get all kinds of necessary information regarding educational notes, suggestions and questions' patterns of school, college, and madrasahs. Particularly you will get here special notes of physics that will be immensely useful to both students and teachers. The builder of the website is Mr. Md. Shah Jamal Who has been serving for 30 years as an Asst. Professor of BAF Shaheen College. He expects that this website will meet up all the needs of Bengali version learners /students. He has requested concerned both students and teachers to spread this website home and abroad.