SSC MCQ Question Ans. The National Resource and the Economic System
SSC MCQ Question Ans. The National Resource and the Economic System. The prosperity of any country depends on the nature and amount of national resource of that country. The prospect of development of that country rich in the national resource is obviously high. So, for knowing about the economy, it is necessary to know first about its resources. Again, to know about the economic system of a country, we should know first about its production and distribution process and method.
This production and distribution system is different from various economic systems. The economic system includes the method, process, and rates under which the economy of any country is operated. In this chapter, we shall know about the production and distribution of national resources and the resource production method in various economic systems as well.
SSC MCQ Question Ans. The National Resource and the Economic System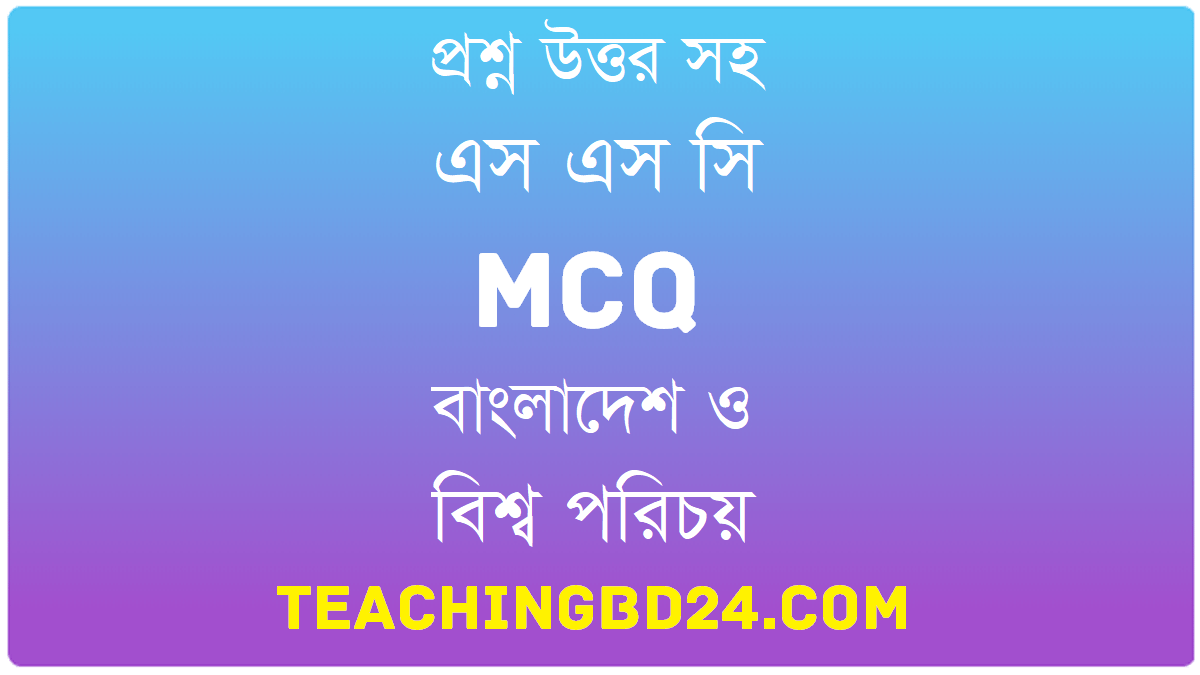 Preservation means preservation and supervision especially. We know that the personal asset of all the citizens and the collective asset of a country together form national resource. The collective asset includes those assets that are collectively owned by all the people and the state-owned natural and produced resources are included too. So, the preservation of national resource means both the personal asset and the collective asset altogether.
teachingbd24.com is such a website where you would get all kinds of necessary information regarding educational notes, suggestions and questions' patterns of school, college, and madrasahs. Particularly you will get here special notes of physics that will be immensely useful to both students and teachers. The builder of the website is Mr. Md. Shah Jamal Who has been serving for 30 years as an Asst. Professor of BAF Shaheen College. He expects that this website will meet up all the needs of Bengali version learners /students. He has requested concerned both students and teachers to spread this website home and abroad.