SSC MCQ Question Ans. The Democracy of Bangladesh and the Election
SSC MCQ Question Ans. The Democracy of Bangladesh and the Election. Democracy is by far the most acceptable and challenging form of government in the present world. It is extensively getting popularity in almost every country in the world. Though there is no universally accepted definition of democracy, it generally means a form of government in which the sovereign power resides in the people as a whole, and is exercised by them, instead of a system of government where power is occupied by a small number of individuals as in an oligarchy.
Democracy is such a system of political governance in which a peaceful handover of power at the end of the tenure of the government in power through adult enfranchisement, people's participation in the political  parties  and  the  activities,  running  the  state  by  the  elected  body,  and  the protection of their freedoms and opportunities of their welfare are ensured. The system of government in Bangladesh is also democratic.
SSC MCQ Question Ans. The Democracy of Bangladesh and the Election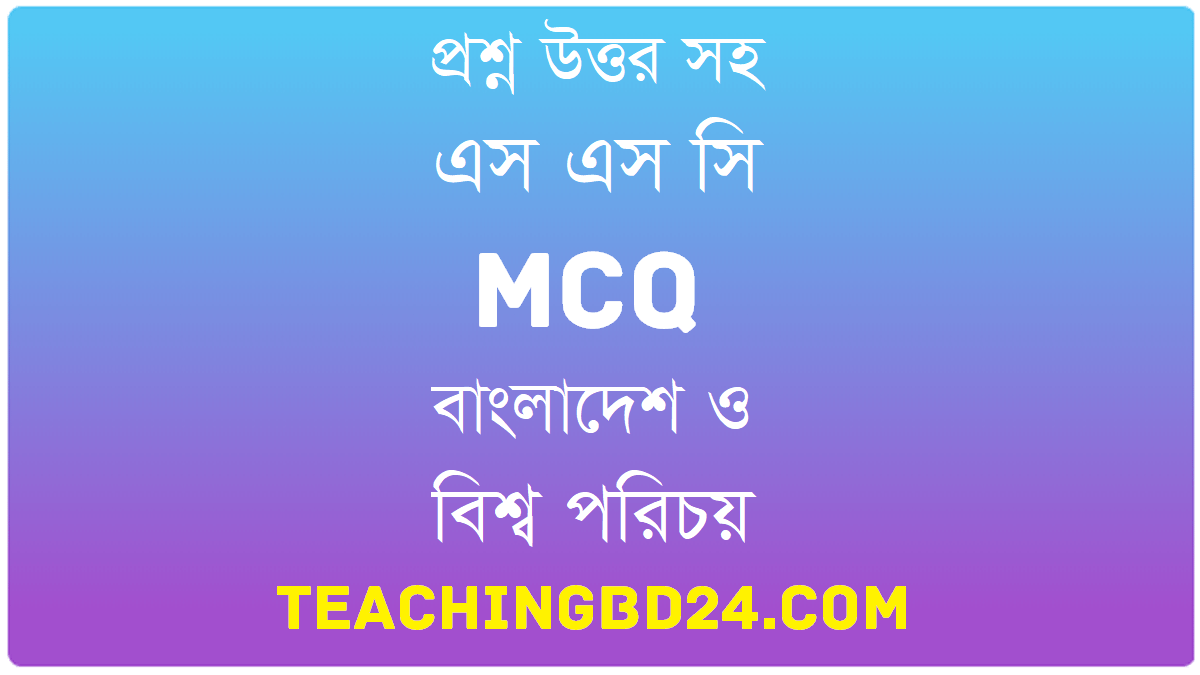 The parliament election is held in Bangladesh too. For this purpose, the government has established an Election Commission and formulated codes of conduct with the provisions of awarding punishments for violating the same. In this chapter, we will know of the democracy, the election and the electoral code of conducts of Bangladesh.
teachingbd24.com is such a website where you would get all kinds of necessary information regarding educational notes, suggestions and questions' patterns of school, college, and madrasahs. Particularly you will get here special notes of physics that will be immensely useful to both students and teachers. The builder of the website is Mr. Md. Shah Jamal Who has been serving for 30 years as an Asst. Professor of BAF Shaheen College. He expects that this website will meet up all the needs of Bengali version learners /students. He has requested concerned both students and teachers to spread this website home and abroad.