SSC MCQ Question Ans. The State, Citizenship and Law
SSC MCQ Question Ans. The State, Citizenship, and Law. Generally, the state means the government, the country, the society or the nation. The state is the most important political institution of social life. The state had emerged to unify all citizens and resolve their problems as well as ensure their welfare. In a certain level of the evolving process, the state emerged from the society. In the ancient and middle ages, the state was considered as an organization formed by God.  The modern political thinkers explain the state as an organization 'to provide common welfare' and 'indispensable for the independence of the people and flourishing their personality'.   The state is for the citizens.
SSC MCQ Question Ans. The State, Citizenship, and Law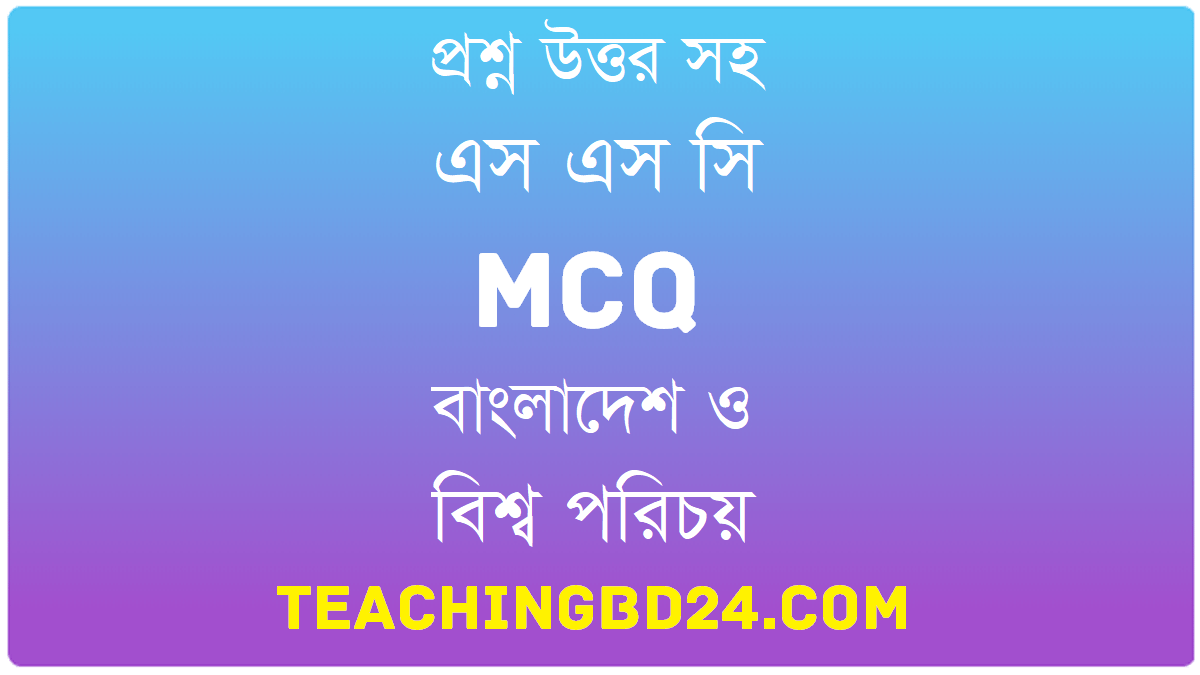 The state has to discharge many responsibilities to ensure citizens' peace and happiness. Some of these works are mandatory and some of the works are optional. Besides, the citizens also have some duties and responsibilities to the state. On the other hand, rules and regulations are necessary to ensure the security of the citizens and solve the existing problems of the society. In this chapter, we will learn about the state, citizen, and law.
teachingbd24.com is such a website where you would get all kinds of necessary information regarding educational notes, suggestions and questions' patterns of school, college, and madrasahs. Particularly you will get here special notes of physics that will be immensely useful to both students and teachers. The builder of the website is Mr. Md. Shah Jamal Who has been serving for 30 years as an Asst. Professor of BAF Shaheen College. He expects that this website will meet up all the needs of Bengali version learners /students. He has requested concerned both students and teachers to spread this website home and abroad.