SSC MCQ Question Ans. The Organs of Bangladesh Government and the System of Administrative
We have already discussed the state in the previous chapter. In any state, the system of government is like a machine. The state serves its purpose through the government. The government has some organs in order to discharge different functions thereof. In usual terms, what we understand by the government is the legislative body, the political parties, the cabinet, the ruler, the court and the police. A government has three organs such as the Executive, the Legislature and the Judiciary in the traditional tripartite government.
SSC MCQ Question Ans. The Organs of the Bangladesh Government and the System of Administrative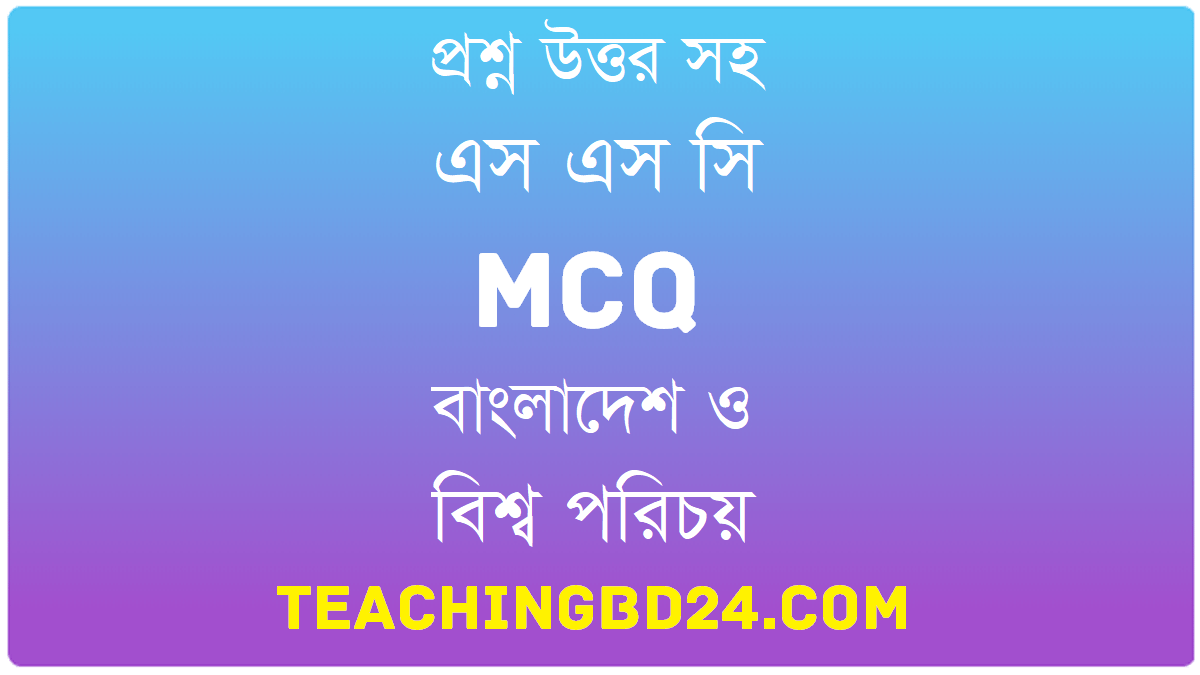 These three basic departments necessarily exist in each political system because the three key tasks of the government are running the administration, making laws and establishing justice. The administrations are of two categories ─ Central and Local. In this chapter, we are to know of the different organs and the administration of Bangladesh.
teachingbd24.com is such a website where you would get all kinds of necessary information regarding educational notes, suggestions and questions' patterns of school, college, and madrasahs. Particularly you will get here special notes of physics that will be immensely useful to both students and teachers. The builder of the website is Mr. Md. Shah Jamal Who has been serving for 30 years as an Asst. Professor of BAF Shaheen College. He expects that this website will meet up all the needs of Bengali version learners /students. He has requested concerned both students and teachers to spread this website home and abroad.