SSC MCQ Question Ans. Physical Quantities And Measurement
SSC MCQ Question Ans. Physical Quantities And Measurement. The branch of science which deals with matter and energy is called physics. The main objectives of physics are to establish the relation between matter and energy and to express it quantitatively on the basis of observation, experimentation, and analysis.
Physics is the key to all science. It is the fundamental branch of science because the foundation of other subjects is based on the principles of physics. For example, the principle of conservation of energy is a basic principle of physics used to explain the wide range of science starting from the structure of the atom to weather forecasting. Starting from Engineering to Medical   Science, Astronomy to Oceanology, Biology to Psychology the instruments of Physics are used.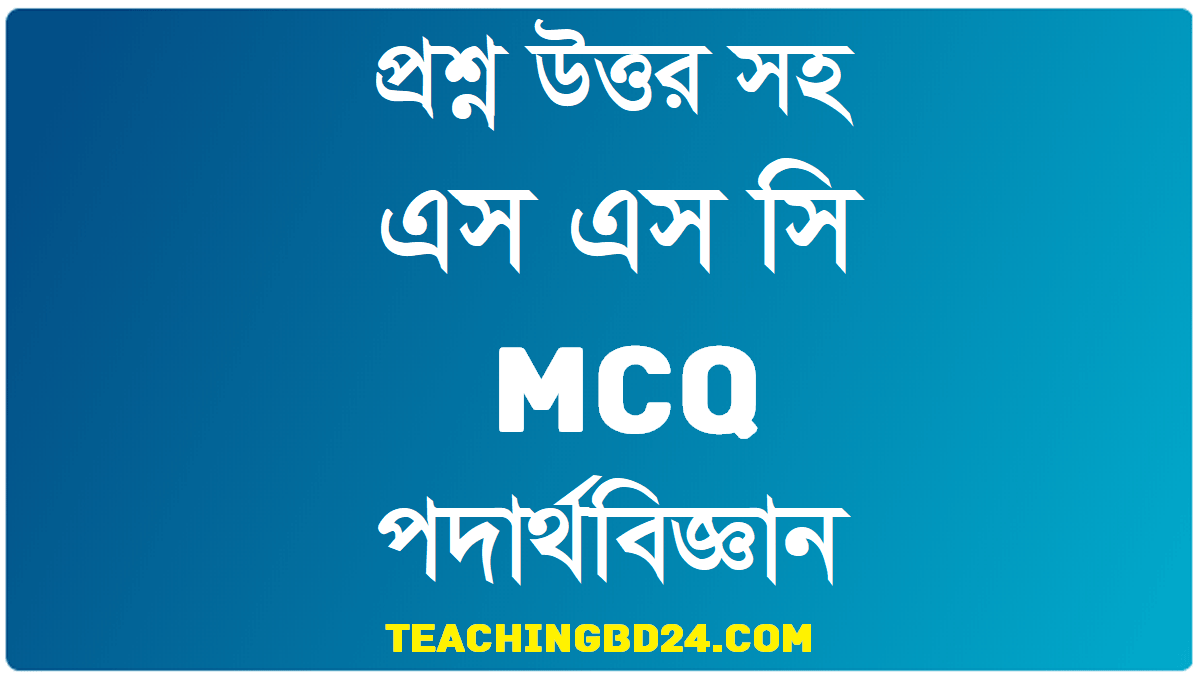 Modern civilization is the product of science. Behind this development of science, there are untiring efforts, discoveries, and innovation of scientists. Science has no national or political boundaries. The growth, development, and benefit of science are enjoyed by all people of all nations. From ancient time scientist have been contributing to the development of science.  In this lesson, we will try to mention the contributions of physicists. Thales (624-569 B.C) is famous for his predictions regarding solar eclipse.
teachingbd24.com is such a website where you would get all kinds of necessary information regarding educational notes, suggestions and questions' patterns of school, college, and madrasahs. Particularly you will get here special notes of physics that will be immensely useful to both students and teachers. The builder of the website is Mr. Md. Shah Jamal Who has been serving for 30 years as an Asst. Professor of BAF Shaheen College. He expects that this website will meet up all the needs of Bengali version learners /students. He has requested concerned both students and teachers to spread this website home and abroad.