SSC MCQ Question Ans EFFECT OF HEAT ON SUBSTANCES
SSC MCQ Question Ans EFFECT OF HEAT ON SUBSTANCES. Heat is a form of energy related to the motion of molecules of substances. Temperature is an indicator to indicate the direction at which heat energy will flow. By the application or elimination of heat, the shape of the solid, the volume of liquid and volume and pressure of gasses are changed. Application or removal of heat transforms a substance from one state to another. Such effects of heat on substances will be discussed in this chapter.
SSC MCQ Question Ans EFFECT OF HEAT ON SUBSTANCES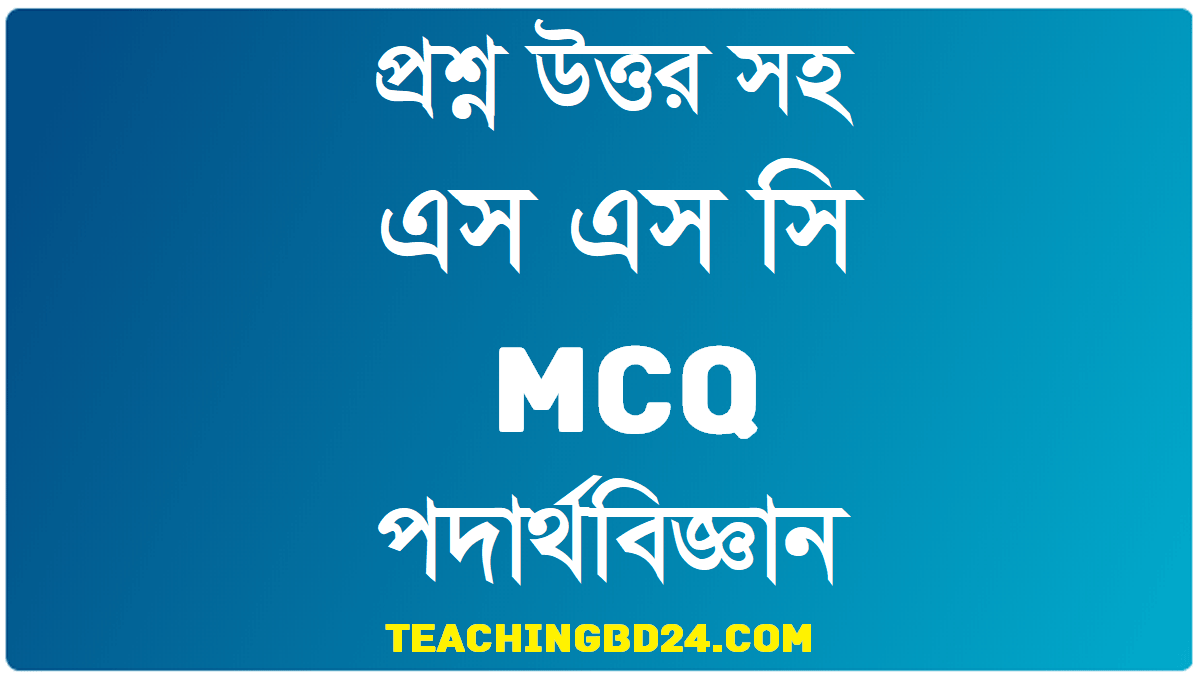 Heat is a kind of energy which creates the sensation of hotness and coldness. Heat flows from hotter to colder bodies. Therefore the energy that transfers from one body to another due to the difference of temperature is called heat. The molecules of a substance always remain in the state of vibratory motion. So they possess kinetic energy. The total amount of energy of a substance is directly proportional to the sum of the kinetic energy of the molecules constituting the substance. When heat is applied to a body the motion of the molecules increases and as a result the kinetic energy of the molecules increases.
teachingbd24.com is such a website where you would get all kinds of necessary information regarding educational notes, suggestions and questions' patterns of school, college, and madrasahs. Particularly you will get here special notes of physics that will be immensely useful to both students and teachers. The builder of the website is Mr. Md. Shah Jamal Who has been serving for 33 years as an Asst. Professor of BAF Shaheen College. He expects that this website will meet up all the needs of Bengali version learners /students. He has requested concerned both students and teachers to spread this website home and abroad.