SSC Finance and Banking MCQ Question With Answer 2020. Due to the amazing development of science and technology the students of the new era are facing a changing world. The patterns of business, finance, and banking activities have been changed and the views of mass people have been also changed. According to the direction of the National Education Policy-2010  Finance and Banking subject incorporated in the new curriculum.  As per the revised curriculum, this book has been introduced for class nine- ten.
SSC Finance and Banking MCQ Question With Answer 2020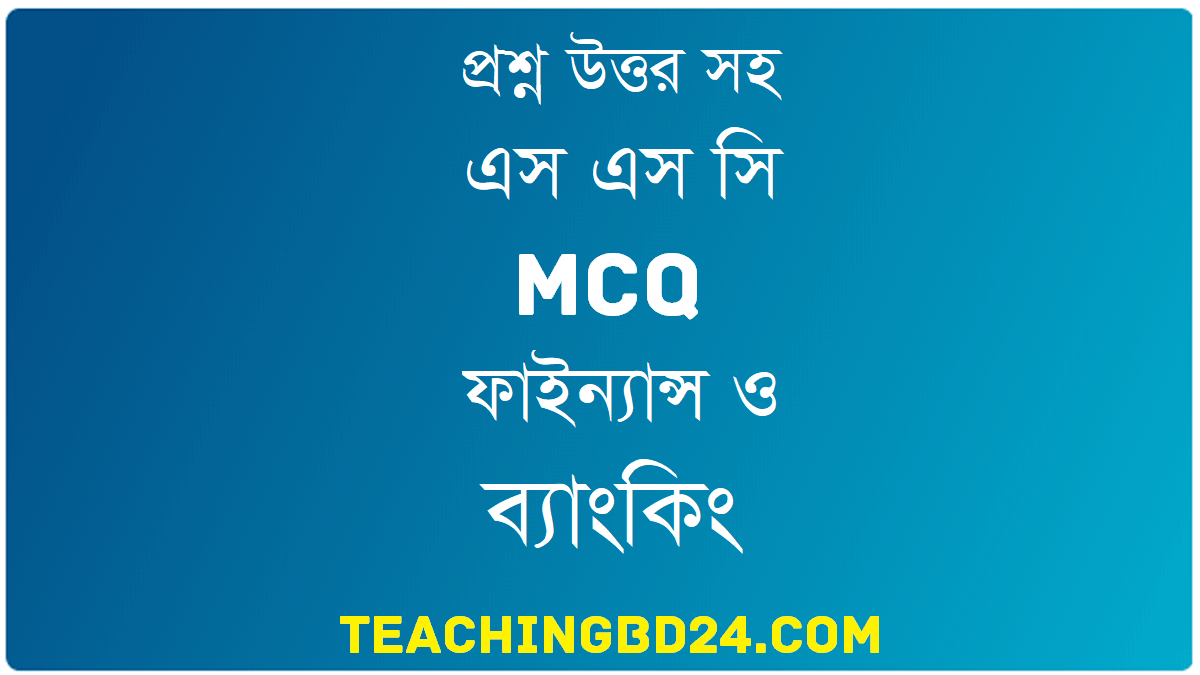 SSC Finance and Banking MCQ Question With Answer:
Considering the challenges and commitments of the 21st century and following the revised curriculum, the textbook has been written. Therefore, we welcome with our highest consideration any suggestions,  both constructive and rationale as well for the further improvement of the book. Amidst huge activities needed for introducing a textbook, this one has been written within a very short span of time frame. We will continue our effort to make the next edition of this book more beautiful, decent and free from any type of errors.
teachingbd24.com is such a website where you will get all kinds of necessary information regarding educational notes, suggestions and question patterns of schools, colleges, and madrasas. Particularly, you will get here special notes of physics that will be immensely useful to both students and teachers. The builder of the website is Mr. Md. Shah Jamal Who has been serving for 32 years as an Assistant Professor of Physics at BAF Shaheen College Dhaka. He expects that this website will meet up all the needs of Bengali version learners /students. He has requested concerned students and teachers to spread this website home and abroad.