SSC Chemistry notes 11th Chapter Mineral Resources-Fossil
SSC Chemistry notes 11th Chapter Mineral Resources-Fossil. Recently Bangladesh Petroleum Corporation declared the invention of the oil field at Koilashtila and Joint. Before this, their declaration was about the invention of the oil field at Haripur. But in fact, it was a gas field.  The Little amount of oil has been found there along with gas.  There is a remarkable reserve of natural gas in the eastern part and a remarkable reserve of coal in the northern part of Bangladesh.  The dead plants and corpse exist under the earth surface for 200 million years or more under high temperature and pressure they convert to coal, natural gas or mineral oils are known as fossil fuel.  Fossil fuels are used in electric power plants, fertilizer industries, petrochemical industries and also used as fuel. Proper utilization of these natural sources has to ensure considering the finite resource and the right of citizens of the country.
SSC Chemistry notes 11th Chapter Mineral Resources-Fossil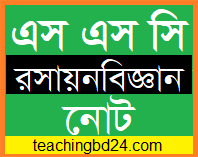 Coal, oil, and natural gas are an example of fossil fuel. In the pre, historical period plants and marshland animals were concealed under the clay due to the natural disaster. Clay layer prevents the decay of the dead plants and corpse. Due to the geological and climate change, the dead bodies of the plants and animals are trapped between two imporous rock stone layer under the marshland and sand layer.
teachingbd24.com is such a website where you will get all kinds of necessary information regarding educational notes, suggestions and question patterns of schools, colleges, and madrasas. Particularly, you will get here special notes of physics that will be immensely useful to both students and teachers. The builder of the website is Mr. Md. Shah Jamal who has been serving for 33 years as an Assistant Professor of Physics at BAF Shaheen College Dhaka. He expects that this website will meet up all the needs of Bengali version learners /students. He has requested concerned students and teachers to spread this website home and abroad.