SSC MCQ Question Ans. The Solar System and the Earth
SSC MCQ Question Ans. The Solar System and the Earth. A vast extensive sky exists around the surface of the earth. This stellar sky includes the stars, galaxy, nebula, comet, planet, minor plant or satellite, aeroliths, and other luminaries. The universe has been created with such innumerable luminaries of the stellar sky. The sun is one of the stars of the universe. The solar system or the solar family consists of the sun and its planets, minor planets, asteroids, countless comets, and innumerable aeroliths altogether.  The sun is the regulator of all planets and minor planets of the solar system. The planets and the minor planets being attracted by the sun as well as their mutual gravitation traverse around the sun through their respective orbits in a particular duration.
SSC MCQ Question Ans. The Solar System and the Earth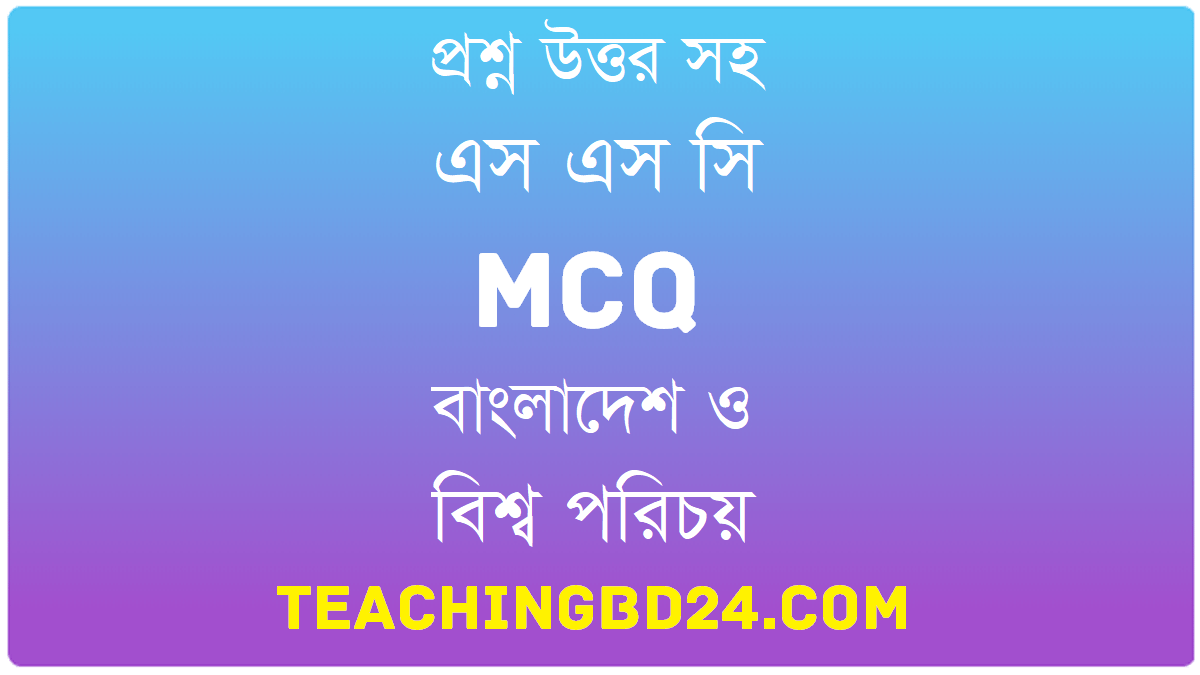 The solar system is very small in comparison with the vastness of the universe, and the earth is smaller too. The universe is bigger in size by billion fold in comparison with the earth. In this chapter, we will learn about the concept of the solar system, the planets, the formation of subterranean and time schedule of the universe, the rotation of the earth and its effects, the change of seasons, the surmise of ebb and flow and their influences.
teachingbd24.com is such a website where you would get all kinds of necessary information regarding educational notes, suggestions and questions' patterns of school, college, and madrasahs. Particularly you will get here special notes of physics that will be immensely useful to both students and teachers. The builder of the website is Mr. Md. Shah Jamal Who has been serving for 30 years as an Asst. Professor of BAF Shaheen College. He expects that this website will meet up all the needs of Bengali version learners /students. He has requested concerned both students and teachers to spread this website home and abroad.