SSC MCQ Question Ans. Family Resource
SSC MCQ Question Ans. Family Resource. In every family, it is seen that the master of the family earns money by using his educational qualification,  time, energy, patience, efficiency, etc. And the mistress of the family may not earn but with her educational qualification,  time,  energy, patience, activeness she can handle that money properly to meet the needs of the family and tries to increase the overall resources too.
'Resource' is the basic element of home management. Without resource, the goal can't be achieved. In Economics the material or things help to eliminate people's poverty and which has exchange value that is resource or wealth.
SSC MCQ Question Ans. Family Resource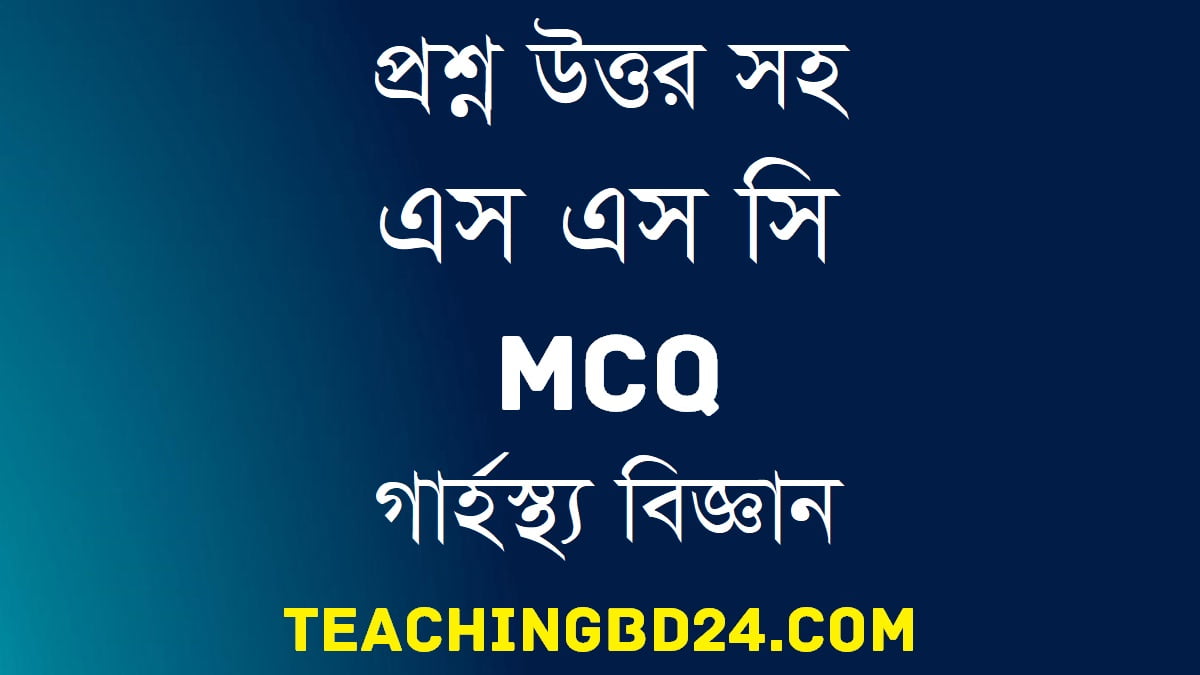 Drug awareness might be also covered, along with topics such as fire prevention and safety procedures. It prepares students for homemaking or professional careers, or to assist in preparing to fulfill real-life responsibilities at home. It is taught in secondary schools, colleges and universities, vocational schools, and in adult education centers; students include women and men.
teachingbd24.com is such a website where you would get all kinds of necessary information regarding educational notes, suggestions and questions' patterns of school, college, and madrasahs. Particularly you will get here special notes of physics that will be immensely useful to both students and teachers. The builder of the website is Mr. Md. Shah Jamal Who has been serving for 35 years as an Asst. Professor of BAF Shaheen College. He expects that this website will meet up all the needs of Bengali version learners /students. He has requested concerned both students and teachers to spread this website home and abroad.