Safe use of Laboratory
Safe use of Laboratory. Many laboratories contain significant risks, and the prevention of laboratory accidents requires great care and constant vigilance. Examples of risk factors include high voltages, high and low pressures and temperatures, corrosive and toxic chemicals, and biohazards including infective organisms and their toxins.Measures to protect against laboratory accidents include safety training and enforcement of laboratory safety policies, safety review of experimental designs, the use of personal protective equipment, and the use of the buddy system for, particularly risky operations.
Safe use of Laboratory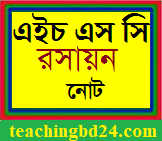 In many countries, laboratory work is subject to health and safety legislation. In some cases, laboratory activities can also present environmental health risks, for example, the accidental or deliberate discharge of toxic or infective material from the laboratory into the environment. All students must read and understand the information in this document with regard to laboratory safety and emergency procedures prior to the first laboratory session. Your personal laboratory safety depends mostly on YOU. The effort has been made to address situations that may pose a hazard in the lab but the information and instructions provided cannot be considered all-inclusive. With good judgment, the chance of an accident is very small. Nevertheless, research and teaching workplaces (labs, shops, etc.) are full of potential hazards that can cause serious injury and or damage to the equipment. Working alone and unsupervised in laboratories is forbidden if you are working with hazardous substances or equipment. With prior approval, at least two people should be present so that one can shut down equipment and call for help in the event of an emergency.  Safety training and/or information should be provided by a teaching assistant, technician, or staff member at the beginning of a new assignment or when a new hazard is introduced into the workplace.
teachingbd24.com is such a website where you would get all kinds of necessary information regarding educational notes, suggestions and questions' patterns of school, college, and madrasahs. Particularly you will get here special notes of physics that will be immensely useful to both students and teachers. The builder of the website is Mr. Md. Shah Jamal Who has been serving for 30 years as an Asst. Professor of BAF Shaheen College. He expects that this website will meet up all the needs of Bengali version learners /students. He has requested both concerned students and teachers to spread this website home and abroad.