Math Solution of Structural Properties of Matter
Atoms interact with one another by transferring or sharing electrons. An element is composed of a single type of atom. Bonds between atoms are created when electrons are transferred or shared.The physical properties of compounds reflect the nature of the interactions among its molecules. Solids, liquids, and gases differ in distances between molecules & atoms and the energy that binds them together. Carbon atoms can bond to one another in chains and rings to form a variety of structures, including the large molecules.
Math Solution of Structural Properties of Matter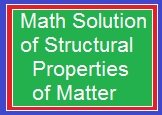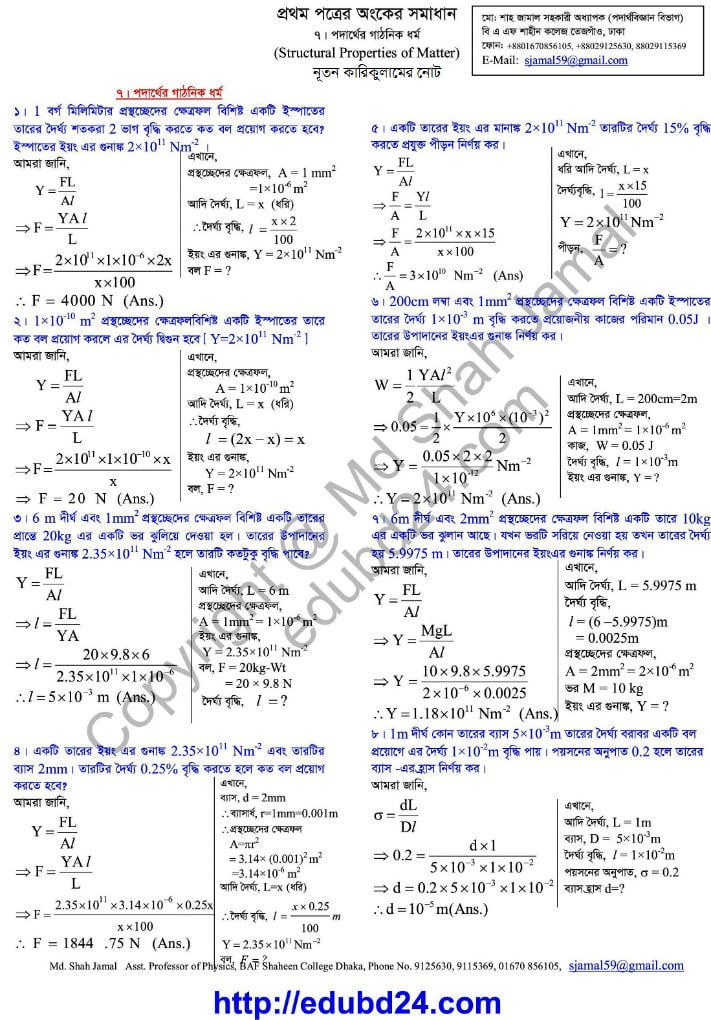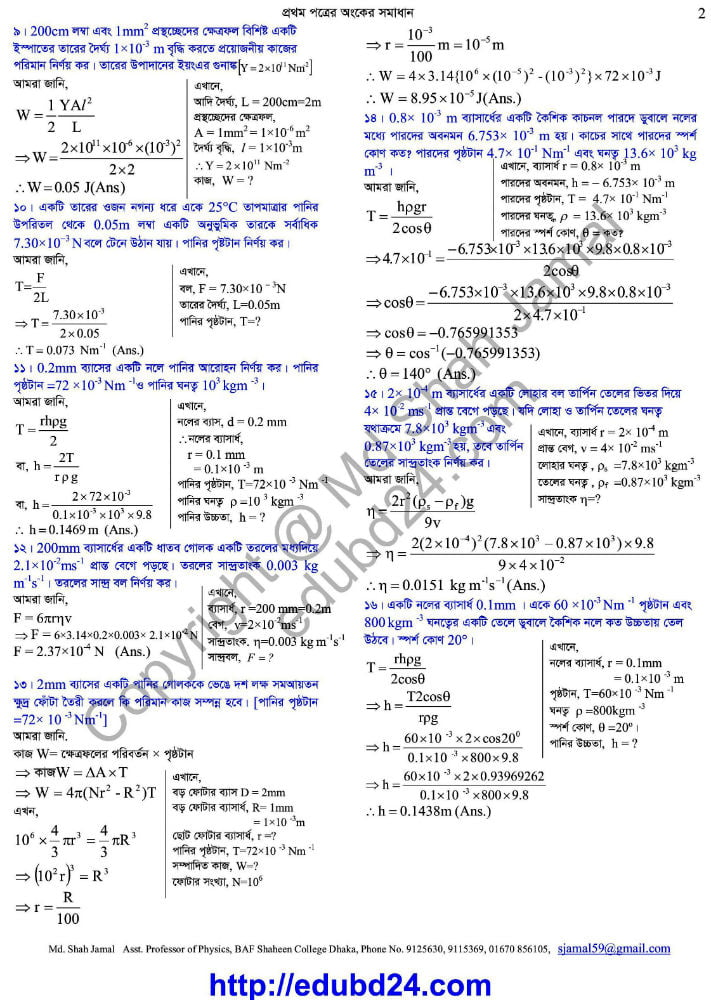 Click here to get the above File
2nd Link: Click here to get the above File
Math Solution of Structural Properties of Matter
This incredible learning tool is called the States of Matter and comes to us from the incomparable website called PhET. Watch different types of molecules form a solid, liquid, or gas. Add or remove heat and watch the phase change. Change the temperature or volume of a container and see a pressure-temperature diagram respond in real time. Relate the interaction potential to the forces between molecules. A great learning tool! Thanks to all at PhET.
All objects we see with the naked eye are composed of atoms. This atomic matter is, in turn, made up of interacting subatomic particles—usually a nucleus of protons and neutrons, and a cloud of orbiting electrons. Typically, science considers these composite particles matter because they have both rest mass and volume. By contrast, massless particles, such as photons, are not considered a matter, because they have neither rest mass nor volume. However, not all particles with rest mass have a classical volume, since fundamental particles such as quarks and leptons (sometimes equated with matter) are considered "point particles" with no effective size or volume. Nevertheless, quarks and leptons together make up "ordinary matter," and their interactions contribute to the effective volume of the composite particles that make up ordinary matter.
teachingbd24.com is such a website where you would get all kinds of necessary information regarding educational notes, suggestions and questions' patterns of school, college and madrasahs. Particularly you will get here special notes of physics that will be immensely useful to both students and teachers. The builder of the website is Mr Md. Shah Jamal Who has been serving for 30 years as an Asst. Professor of BAF Shaheen College. He expects that this website will meet up all the needs of Bengali version learners /students. He has requested both concerned students and teachers to spread this website home and abroad.