JSC Science Note2 6th Chapter Atomic Structure
JSC Science Note2 6th Chapter Atomic Structure. Atoms are the foundation of chemistry. They are the basis for everything in the Universe. As you know, the matter is composed of atoms. Solids are made of densely packed atoms while gases have atoms that are spread out. We're going to cover basics like atomic structure and bonding between atoms. As you learn more, you can move to the reactions and biochemistry pages and see how atoms form compounds that help the biological world survive.
Are there pieces of matter that are smaller than atoms? Sure there are. Super-small particles can be found inside the pieces of atoms. These subatomic particles include nucleons and quarks. Nuclear chemists and physicists work together at particle accelerators to discover the presence of these tiny, tiny, tiny pieces of matter. However, science is based on the atom because it is the smallest distinct unit of matter.
JSC Science Note2 6th Chapter Atomic Structure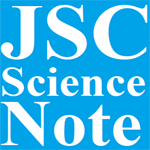 Chemical reactions involve either the transfer or the sharing of electrons between atoms. Therefore, the chemical reactivity/ properties of an element are primarily dependent upon the number of electrons in an atom of that element. Protons also play a significant role because the tendency for an atom to either lose, gain or share electrons is dependent upon the charge of the nucleus. Therefore, we can say that the chemical reactivity of an atom is dependent upon the number of electrons and protons, and independent of the number of neutrons. The mass and radioactive properties of an atom are dependent upon the number of protons and neutrons in the nucleus. Note: The number of protons, neutrons, and electrons in an atom completely determine its properties and identity, regardless of how and where the atom was made. So it is inaccurate to speak of synthetic atoms and natural atoms. In other words, a lead atom is a lead atom, end of story. It doesn't matter if was mined from the earth, produced in a nuclear reactor, or came to earth on an asteroid.
teachingbd24.com is such a website where you would get all kinds of necessary information regarding educational notes, suggestions and questions' patterns of school, college, and madrasahs. Particularly you will get here special notes of physics that will be immensely useful to both students and teachers. The builder of the website is Mr. Md. Shah Jamal Who has been serving for 30 years as an Asst. Professor of BAF Shaheen College Dhaka. He expects that this website will meet up all the needs of Bengali version learners /students. He has requested both concerned students and teachers to spread this website home and abroad.
বিজ্ঞান বিষয়ের অন্যান্য অধ্যায়ের নোটের জন্য এখানে ক্লিক করুন।