JSC Science Note 5th Chapter Coordination and Emission
JSC Science Note 5th Chapter Coordination and Emission. The process of organizing people or groups so that they work together properly and well. The new agency will oversee the coordination of the various departments. The manager is in charge of project coordination. There needs to be better coordination between departments. The FBI worked in coordination with local police. [=the FBI worked with local police]. The process of causing things to be the same or to go together well the coordination of our schedules better coordination of the dancers' moves. The ability to move different parts of your body together well or easily Playing sports improves strength and coordination. The illness causes a loss of coordination.
JSC Science Note 5th Chapter Coordination and Emission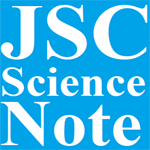 Emission of air pollutants, notably: Flue gas, gas exiting to the atmosphere via a flue. Exhaust gas, flue gas generated by fuel combustion. Emission of greenhouse gases, which absorb and emit radiation in the thermal infrared range.
Technically, an emission is anything that's been released out into the open. But more often it refers to gases being released into the air, like greenhouse gasses or emissions from power plants and factories. Anytime your body emits something (sweat, drool, gas), it's also considered an emission. Be careful not to confuse this word with the closely spelled omission — that's something that's been left out.
Thanking those who sincerely gave me intellectuals and poems for writing, editing, painting, sampling and publishing textbook. Hopefully, the textbook will ensure the student's delightful reading and achieve the expected skills.
teachingbd24.com is such a website where you would get all kinds of necessary information regarding educational notes, suggestions and questions' patterns of school, college, and madrasahs. Particularly you will get here special notes of physics that will be immensely useful to both students and teachers. The builder of the website is Mr. Md. Shah Jamal Who has been serving for 30 years as an Asst. Professor of BAF Shaheen College Dhaka. He expects that this website will meet up all the needs of Bengali version learners /students. He has requested both concerned students and teachers to spread this website home and abroad.
বিজ্ঞান বিষয়ের অন্যান্য অধ্যায়ের নোটের জন্য এখানে ক্লিক করুন।