HSC Chemistry 1st Paper Note 5th Chapter Application Oriented Chemistry
HSC Chemistry 1st Paper Note 5th Chapter Application Oriented Chemistry. Application Oriented Undergraduate Chemistry and Chemical Engineering textbook series: chemical sciences experimental basis. including basic knowledge of chemical science experiments with technology and the basic operation of experimental. analytical chemistry experiment instrument analysis of the 10 parts of the experiment. organic chemistry experiment. chemistry experiment. the structural chemistry experiment. inorganic chemistry experiment. polymer chemistry experiments and chemical experiments. a total of 160 experiments. including the design. and research experiments 37 It covers all the knowledge points required by the Chemical class professional guidance professional norms.
HSC Chemistry 1st Paper Note 5th Chapter Application Oriented Chemistry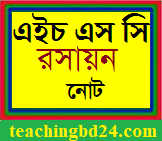 In General-Chemistry courses, students are exposed to fundamental concepts that have applications in many fields, from biology to engineering technology to understanding day-to-day observations. Often, students in General Chemistry work hard to master these concepts without learning about the interesting applications until they take more advanced courses later. We have designed a series of WEB-based graphical tutorials to enable students to explore some of these applications of chemical principles. Each tutorial is focused on a specific interdisciplinary application that incorporates key chemical concepts suitable for a General-Chemistry course. The purpose of this exploration is twofold: to stimulate students' interest in the course material, and to challenge students to think about the ramifications of chemistry and apply their knowledge to new situations.
teachingbd24.com is such a website where you would get all kinds of necessary information regarding educational notes, suggestions and questions' patterns of school, college, and madrasahs. Particularly you will get here special notes of physics that will be immensely useful to both students and teachers. The builder of the website is Mr. Md. Shah Jamal Who has been serving for 30 years as an Asst. Professor of BAF Shaheen College Dhaka. He expects that this website will meet up all the needs of Bengali version learners /students. He has requested both concerned students and teachers to spread this website home and abroad.