SSC MCQ Question Ans. Lessons Learned from the Lives of Successful Entrepreneurs. From time immemorial, the tradition and pride of our country, but the country's overall development of industry and commerce, the contribution of the industry is not very bright. Before independence was achieved only a few Bengali businesses. After the liberation in 1971, Bengalis business opportunity. Over the past 40 years, starting with a few entrepreneurs to small business entrepreneurs in the country, known as the best in the business, and the country's socio-economic development of their established business is playing an important role. In this chapter, the two renowned entrepreneurs, Mr. Porter, and Mr. Samson H Chowdhury fruitfully discussed several entrepreneurs biography of the life and work, we can all be inspired.
SSC MCQ Question Ans. Lessons Learned from the Lives of Successful Entrepreneurs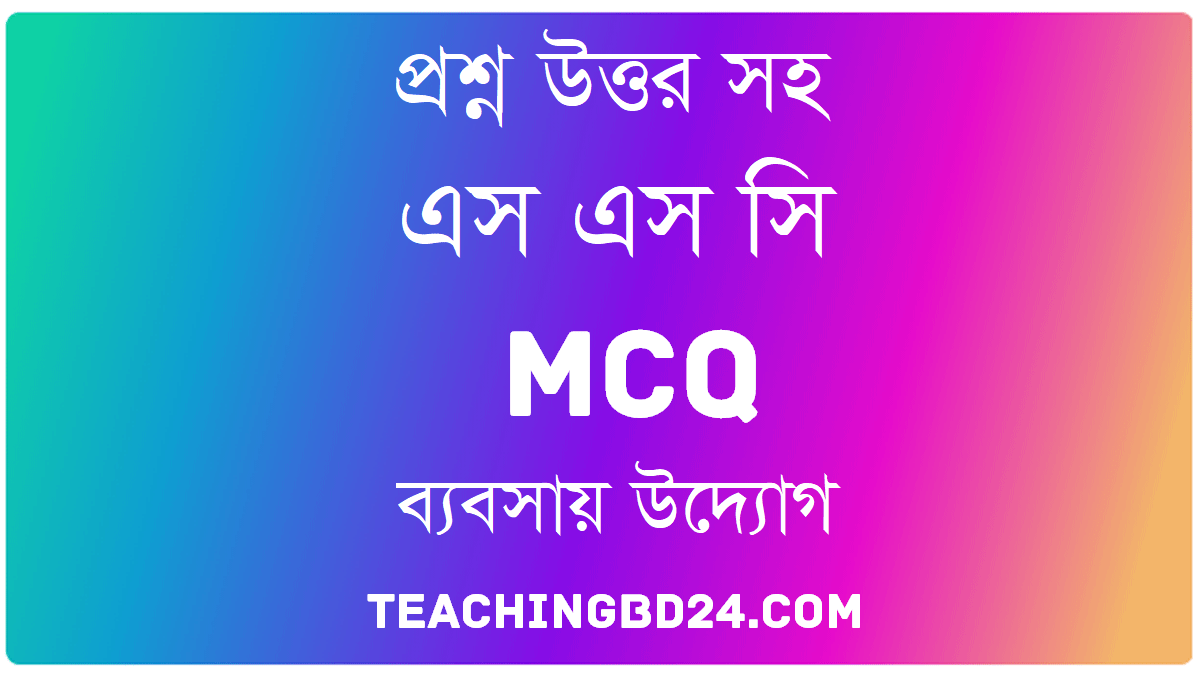 An important contribution to the economic development of the country udyoktaganera. Thousands of small businesses across the country, business or entrepreneur, started life with hard work, perseverance, and creativity, as well as the once big business,  has been established. We know that many of them in several ways. Many of us do not know. At the local level by the following table reports the school will submit the report on successful entrepreneurs and business ventures in the class teacher about the success story of the assistance available time to listen to them so that we can all be inspired.
teachingbd24.com is such a website where you would get all kinds of necessary information regarding educational notes, suggestions and questions' patterns of school, college, and madrasahs. Particularly you will get here special notes of physics that will be immensely useful to both students and teachers. The builder of the website is Mr. Md. Shah Jamal Who has been serving for 30 years as an Asst. Professor of BAF Shaheen College. He expects that this website will meet up all the needs of Bengali version learners /students. He has requested concerned both students and teachers to spread this website home and abroad.